HappyFeet is an incredibly beneficial program for students of all ages. In our program, the students will have 30min. of skill building followed by another 30min. of game time.  Our coaches bring and provide each student with the needed equipment to participate in our program.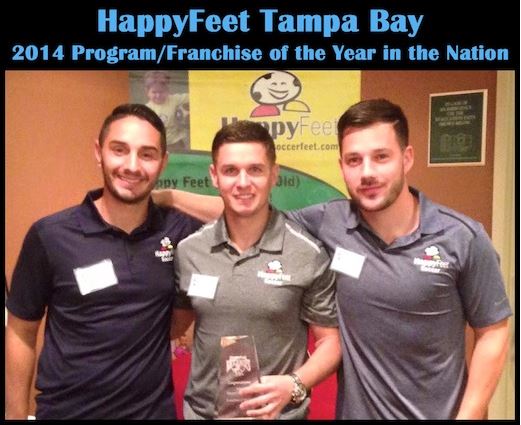 Coach Bosho Marko
HappyFett Soccer Coach
Coach Bosho Marko has been around soccer his entire life. He grew up in Germany, where he played on many different levels. Upon moving to United States Coach Bosho Marko continued playing on club level for numerous clubs (West Pasco, Clearwater Chargers, Countryside Lightning), as well as representing his Gulf High School varsity team for all four years. He then received a full scholarship, and played for Jacksonville University Division I NCAA. He is also the technical director for Florida Premier F.C. He is excited to have the opportunity to pass on his knowledge and skill onto our youngest players.