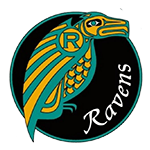 Charles S. Rushe Middle School
Enrichment Program Tracks
[bpd_textseparator _builder_version="3.12″ title_sep="Track #1″ text_font_size_tablet="51″ text_line_height_tablet="2″ text_align="center" divider_weight="2px" /]
ROBOTICS/CUBELETS
Coding without a computer? It's the best way to start! This course gives students a hands-on introduction to the fundamentals of both coding and robotics, allowing them to build and execute programs in the real world! With award-winning Cubelets kits, students combine robotic cubes–each with their own unique function–to create machines that can light up, move, and interact with the world around them. Students gain an in-depth understanding of fundamental concepts like inputs, outputs, and processing, and discover how simple building-blocks can come together to perform more and more complex tasks. By working together to solve coding and building challenges, students also reinforce essential life skills like teamwork, communication, and problem-solving.
[bpd_textseparator _builder_version="3.12″ title_sep="Track #2″ text_font_size_tablet="51″ text_line_height_tablet="2″ text_align="center" divider_weight="2px" /]
Basketball
Basketball is an incredibly beneficial program for students of all ages. In our program, the students will have 30min. of skill building followed by another 30min. of game time.  Our coaches bring and provide each student with the needed equipment to participate in our program. In addition, our coaches are hand selected to have experience in the field of basketball and physical training as well as offering a positive role model and building lasting relationships with students and their families.