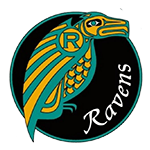 Charles S. Rushe Middle School
Enrichment Program Tracks
[bpd_textseparator _builder_version="3.12″ title_sep="Track #1″ text_font_size_tablet="51″ text_line_height_tablet="2″ text_align="center" divider_weight="2px" /]
BASKETBALL
Basketball is an incredibly beneficial program for students of all ages. In our program, the students will have 30 minutes of skill building followed by another 30 minutes of game time.  Our coaches bring and provide each student with the needed equipment to participate in our program. In addition, our coaches are hand selected to have experience in the field of basketball and physical training as well as offering a positive role model and building lasting relationships with students and their families. 
[bpd_textseparator _builder_version="3.12″ title_sep="Track #2″ text_font_size_tablet="51″ text_line_height_tablet="2″ text_align="center" divider_weight="2px" /]
HOME ECONOMICS
In this unit students will learn basic life skills such as banking, taking care of children (using an egg), create a family/single budget, sewing basics, eating healthy, personal hygiene, job skills and cooking.